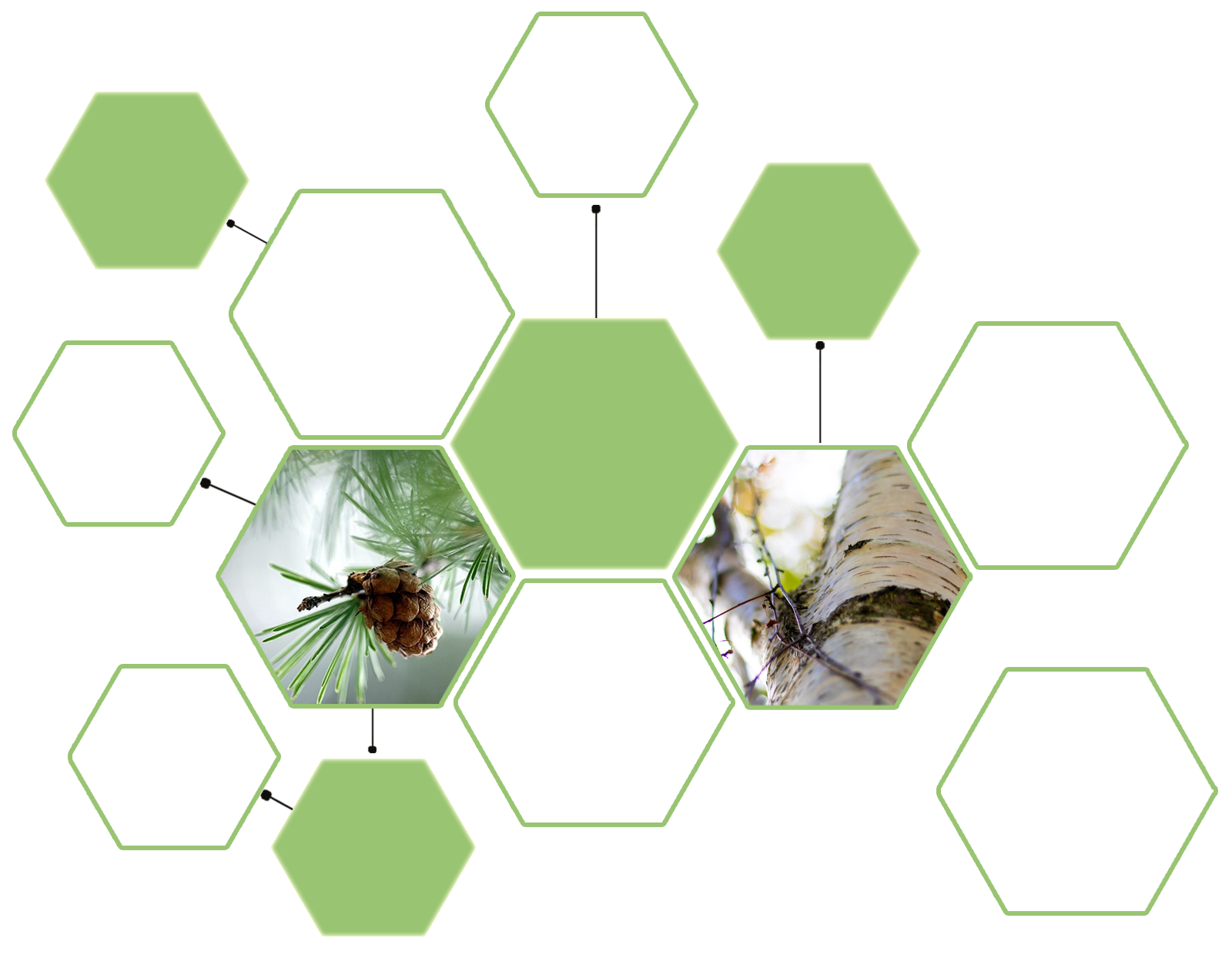 The products produced by "Ametis" JSC are successfully used in nutritional, food, pharmaceutical, cosmetic industries, in animal husbandry and agriculture.
The main activity of the company concentrates on the extraction of unique natural substances – larch arabinogalactan and Dahurian larch extract, featuring Dihydroquercetin/Taxifolin.
The annual volumes of manufactured Dihydroquercetin exceed 13 tons, and larch arabinogalactan – 40 tons. Today, Ametis JSC is the largest manufacturer of Dihydroquercetin (taxifolin).
Besides the main products, Ametis JSC produces larch resin and larch oil, as well as premixes on their basis.
Since 2008 "Ametis" JSC produces dietary food supplements on the basis of own produced raw materials.
New field of application of Dahurian Larch tree extracts in the agriculture has been developed and put on market since 2010 ("Ecostimul-2"; "Extracor").
In 2014 Ametis JSC has implemented and launched production of the birch bark extract (betulin) and the Chaga mushroom extract.
In 2015 Ametis JSC developed and launched onto the market the natural fertilizes ("Extracor", "EcoLarix", "BioLarix").
Ecolarix
(a mixture of
flavonoids featuring
dihydroquercetin
and larch arabino-
galactan); plant
growth regulator
Ecostimul-2
feed additive
with dihydroquercetin
content not less
than 70%
BioLarix
plant growth
regulator; larch
resin premix
Dihydroquercetin
natural antioxidant
with high biological
activity; has positive
effects on metabolic
reactions and dynamics of
various pathological
processes
LARCH
AND BIRCH
EXTRACTS
PRODUCTION
Larch
arabinogalactan
natural polysaccharide;
has gastroprotective,
immunemodulating properties,
promotes better nutritive
absorption and digestion
in the gastrointestinal
tract
Chaga mushroom
extract
natural stimulant,
providing protective and
anti-inflammatory effect
has antimicrobial and
antiseptic properties